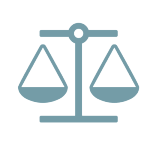 11th Circuit Enforces New RESPA Request for Information and Notice of Error Provisions
In a decision published on May 12, the Eleventh Circuit held that servicers must provide a "comprehensive, supported explanation of their findings" in response to borrowers' requests for information and notices of error in order to fulfill their obligations under the Real Estate Settlement Procedures Act (RESPA).
The Eleventh Circuit found that loan servicer Nationstar violated RESPA when it did not provide an explanation for its conclusion and did not address a borrower's specific allegations about why she believed the company had mistakenly increased her monthly loan payments. The Court found it unsatisfactory that Nationstar simply stated that there was "no error" and referred the borrower to attachments and loan documents: the Court said that the attachment of documents without more does not serve as adequate explanation for the servicer's conclusion.
RESPA requires mortgage servicers to reasonably respond to notices of error by one of two methods: (1) the servicer can either fix the error, credit the borrower's account, and notify the borrower, or (2) it could conclude that there is no error based on a reasonable investigation and then explain its conclusion in writing to the borrower.
In order to comply with the requirements of the second method, the Court wrote that Nationstar was required to: conduct a reasonable investigation, conclude that there was no error based on that investigation, give the borrower a written statement of the reason or reasons for the determination, and facilitate the borrower's access to further information. Since Nationstar did not provide such a comprehensive written statement for its determination, the Court found that the servicer violated RESPA.
Further, the Court distinguished the case at bar from Griffin Industries, Inc. v. Irvin, 496 F.3d 1189 (11th Cir. 2007). In Griffin, the Court held that when the exhibits attached to a complaint contradict the allegations in the pleading, the exhibits govern. Nationstar argued that the loan documents listed in its response letter sufficiently contradicted the borrower's allegations, satisfying RESPA obligations. However, the Court held that RESPA requires a true explanation of its conclusion in cases where exhibits do not "plainly show" that a borrower's complaints or allegations are untrue by providing "specific factual details" that "foreclose recovery as a matter of law." See Griffin at 1205–06. The Court found that because Nationstar's response letter and its accompanying documents lacked specific factual details that foreclosed recovery, a true explanation of its conclusion was still required.
The full opinion is available at: http://media.ca11.uscourts.gov/opinions/pub/files/201510582.pdf.