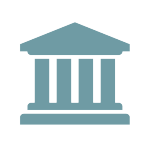 Wisconsin Bank in FDIC Consent Order over CMS
A small Wisconsin-based bank recently entered into a consent order with the FDIC, agreeing to update the bank's compliance management system (CMS) to improve consumer protection. The order requires the bank (and/or its board of directors) to:
retain qualified management;
implement compliance policies and procedures;
retain a compliance coordinator;
ensure board supervision of the CMS (including annual review by the board);
maintain a compliance committee;
institute compliance monitoring procedures and an employee training program;
have a quarterly independent review;
correct violations identified in Report of Examination;
notify shareholders; and
provide quarterly updates to the FDIC.
The compliance committee is required to meet at least monthly and must update the board on the status of the CMS and compliance with the order at each regularly-scheduled board meeting. The order also requires the compliance coordinator to provide monthly reports to the compliance committee on all aspects of the CMS and compliance with the order.