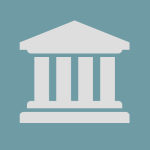 Utah Adopts Provisions Regarding Continuing Education Requirements for MLOs
Utah recently adopted rules regarding continuing education (CE) requirements for mortgage loan originators (MLOs), adjusting the timing of the CE requirements and specifying CE requirements for reinstatement. The new rules were originally proposed in the state bulletin dated September 15, 2019 (starting on page 25), and became effective on November 6, 2019.
Utah generally requires MLOs licensed after May 8, 2017, to take a CE course approved by the Division of Real Estate for new MLOs prior to renewing their licenses. The new rules adjust the timing, providing that, beginning January 1, 2020, such MLOs must complete the Division-approved CE before their first license renewal (as opposed to before the end of their first full calendar year of licensure). Similarly, under the new rules, an individual who completes the MLO nationwide pre-licensing education between January 1 and December 31 in their initial license renewal for the renewal period ending December 31 (as compared to a set calendar year timeframe) is exempt from the NMLS CE requirements and the Division-approved course on Utah law. Moreover, the new rules provide that an applicant for reinstatement of an expired MLO license obtained after May 8, 2017, must complete the required CE course for new MLOs before reinstatement, consistent with the requirement already in place for MLOs renewing their license.