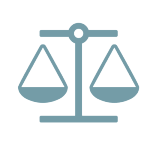 Proposed Settlement in Case Alleging Fraudulent Appraisals for Mortgage Loans
A plaintiff class of borrowers has agreed to a proposed settlement to resolve allegations that a defunct mortgage lender had systematically charged for home appraisals that failed to comply with USPAP, dating back to 2003. If approved by the U.S. District Court for the Central District of California, the $250 million common fund settlement would end litigation that has lasted more than six years.
The plaintiffs in the suit allege that the then-largest home mortgage lender in the U.S. charged plaintiffs for allegedly fraudulent appraisals to close loans in record time from January 2003 through December 2008, using its market size to pressure independent appraisers to rapidly close loans, "punishing" appraisers who would not close quickly by withholding future business, and relying on fraudulent appraisals to revise otherwise legitimate appraisals in order to change home values enough to close. Plaintiffs' claims assert violations of RICO, Section 8(b) of RESPA, and state unfair trade practices laws.
The suit was initially filed in November 2013, and discovery began in late 2014, culminating in class certification in February 2018. The parties agreed to the proposed settlement ahead of trial, which had been scheduled for January 2020. The proposed settlement would provide automatic payments to class members who do not opt out (estimated to be 22% of each class member's appraisal fee) as well as up to $15,000 in incentive payments to each named plaintiff.
The case is Williams, et al. v. Countrywide Financial Corp., et al., No. 2:16-cv-4166 (C.D. Cal.).