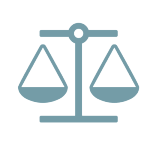 Philadelphia Settles Mortgage Lending Discrimination Suit Against Large National Bank for $10 Million
The City of Philadelphia recently settled a lawsuit against a large national bank based on allegations that the bank's discriminatory mortgage lending practices harmed the City.
The lawsuit alleged claims under the Fair Housing Act that the bank steered minority borrowers into loans with higher costs and riskier terms, and which were in turn more likely to result in defaults. The City claimed that the greater default rates triggered by the loans drove down property values, resulted in lost property tax revenues, and required the City to expend additional money to deal with abandoned or blighted properties. The City also claimed that the bank's discriminatory acts harmed the City's efforts to promote fair housing and integrated communities, and that the bank had undermined the City's expenditures of resources to combat housing discrimination.
As part of the settlement—in which the bank did not admit any liability—the bank agreed to pay $10 million towards City programs related to housing:
$8.5 million to the Philadelphia Housing Development Corporation for downpayment and closing cost assistance for low- to moderate-income borrowers;
$1 million to be divided among entities which manage the City's Residential Mortgage Foreclosure Prevention Program; and
$500,000 to City programs aimed at cleaning and planting vegetation at abandoned residential properties.
The City and the bank will also work to create a new training and educational program for bank employees who work in Philadelphia.