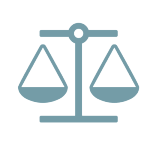 Owner of Jet Charter Company Settles False Claims Act PPP Matter
The owner of a jet charter company recently reached a settlement agreement with the Department of Justice over False Claims Act allegations after he allegedly misappropriated Paycheck Protection Program (PPP) loan proceeds. Within a day of receiving the over $1 million PPP loan, intended to help provide emergency financial support to small businesses suffering during COVID, the owner of the company diverted a portion of the funds to pay for non-company related expenses.
PPP loans, enacted as part of the CARES Act in March 2020, authorized billions in loans to eligible small businesses. The businesses who received the loans were required to spend the loan proceeds for payroll, rent and mortgage payments, and other specified expenses.
On July 13, 2020, a FCA qui tam action was initially filed by a relator, which initiated this action. The government asserts that the company's owner submitted, or caused the submission of, the false PPP loan application. As part of the settlement agreement, the owner agreed to pay a $287,055; $98,929 is restitution. The individual neither admits nor denies any liability.