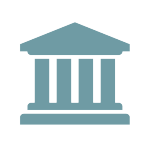 HUD Announces New Defect Taxonomy Effective January 1, 2020
Recently, HUD published a second version of its Defect Taxonomy revising, updating, and clarifying its 2015 Defect Taxonomy in an effort to streamline guidance for FHA-approved mortgagees.  Important changes to the Defect Taxonomy include (i) new and revised severity tier definitions, causes, and sources for each defect category; (ii) updated remedies for each severity tier; and (iii) new HUD policy and guideline references within each defect category.  Tier 1 and 2 findings are now marked as "unacceptable," requiring a response from lenders within the Loan Review System, while Tier 3 and 4 findings do not trigger a required response from the lender.
Remedies applying to Tier 1 and 2 findings can include indemnification, mitigating documentation, refunds, and principal reduction (although, indemnification is the only remedy for a Tier 1 violation). Notably, the new Taxonomy removes fraud that the lender did not know or could not know about from Tier 1 and places it in Tier 4, thereby removing the requirement that the lender respond in the Loan Review System. HUD also substantially altered the definitions within each defect tier level. These new and revised definitions are broader in some cases, covering additional conduct. Similarly, the causes listed in each defect category have been substantially changed providing for additional and more specific findings in most defects.