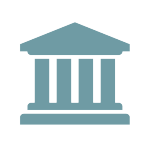 FTC's First-Ever Complaint Against Individual Social Media Influencers Settles with Required Disclosures of Material Connections with Endorsers
The Federal Trade Commission (FTC) recently accepted a proposed Consent Order to resolve allegations that two individual social media influencers violated Section 5(a) of the FTC Act by deceptively endorsing an online gambling service and failing to disclose that they jointly owned the company.  The Order requires the two respondents and their company to clearly and conspicuously disclose any material connections with an endorser or any promoted product or service.
In the FTC's first-ever Complaint against individual influencers, the respondents allegedly misrepresented that their social media posts reflected the independent opinions of impartial users of the gambling service.  In doing so, they allegedly misled their followers by failing to disclose that they were the owners and officers of the company operating it.  The two influencers and their company also allegedly paid other gaming influencers between $2,500 and $55,000 to promote the website but contractually prohibited them from making any negative statements that would impair the name and reputation of the company.  According to the Complaint, these paid influencers also failed to adequately disclose in their social media posts that they received compensation to promote the website.
The proposed Consent Order has been placed on the public record in the Federal Register for public comments, beginning now through October 10, 2017, after which the FTC will decide whether to make the proposed Consent Order final.
The FTC also recently sent warning letters to 21 influencers informing them that they must clearly and conspicuously disclose any "material connections" when endorsing a brand.  These 21 warning letters are a follow-up to the more than 90 educational letters sent to social medial influencers and brands this past April reminding them of such disclosures.
Lastly, the FTC published an updated version of The FTC's Endorsement Guides: What People Are Asking, a staff guidance document that answers frequently asked questions about advertising and endorsing brands on social media.
The FTC Press Release is available here.  The Complaint is available here, and the proposed Consent Order can be found here.
A copy of the warning letter can be found here, and the FTC's updated Endorsement Guide is available here.