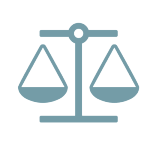 FTC Sues Student Loan Debt Relief Companies
The FTC recently filed a complaint against a group of student loan debt relief companies, several of the companies' individual officers, and a relief defendant alleging violations of the FTC Act and the FTC's Telemarketing Sales Rule (TSR). The allegations relate to federally-administered student-loan repayment programs managed by the U.S. Department of Education.
The complaint alleges that, since April 2014, the student loan debt relief companies and the individual officers (collectively, the Defendants), operated an unlawful debt relief scheme. The Defendants allegedly promised consumers that, in exchange for the payment of an upfront fee and subsequent monthly fees, the Defendants would reduce consumers' monthly student loan payments or eliminate all, or a substantial portion of, their federal student loan debt. However, the Defendants allegedly failed to: (i) reduce or eliminate consumers' loan balances or monthly loan payments; (ii) apply consumers' monthly fee payments toward the consumers' loans; and (iii) assume responsibility for servicing those loans.
In addition, the complaint alleges that the Defendants used radio, television, and internet advertisements, as well as telemarketing calls, to advertise the debt relief services. Consumers would sometimes call the Defendants for more information, or the Defendant's third party telemarketers would make unsolicited calls to consumers. Allegedly, on many of these calls, the Defendants indicated they were affiliated with the U.S. Department of Education or one of its authorized loan servicers.
The FTC's requests include, among other items: (i) preliminary injunctive and ancillary relief; (ii) permanent injunction to prevent future violations; (iii) relief to redress the injury to consumers, including rescission or reformation of contracts, restitution, refunds, and disgorgement; and (iv) an order requiring the relief defendant to disgorge all funds and assets, or the value of the benefit it received from the funds and assets, which are traceable to the Defendants' deceptive acts or practices.
As of the date of this article, the court had granted the FTC's request for a temporary restraining order with an asset freeze and is considering the FTC's request for a preliminary injunction.