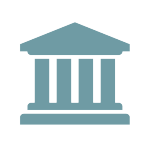 FTC Announces Crackdown on Illegal Robocalls and DNC Violators
The FTC and its law enforcement partners recently announced a joint crackdown called "Operation Call it Quits," aimed at stopping illegal pre-recorded telemarketing calls. Related enforcement actions include four new cases and three new settlements by the FTC, against defendants whom the FTC says were responsible for more than one billion illegal robocalls to consumers, and 87 enforcement actions brought by 25 other federal, state, and local agencies.
The FTC typically brings such actions under the FTC Act and the Telemarketing Sales Rule (TSR). Including the recently-announced actions, the FTC states that it has brought 145 cases against illegal robocallers and Do Not Call (DNC) violators.