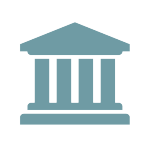 FHA Suspends Mortgage Insurance Premium Reduction
On January 20, 2017, FHA published Mortgagee Letter 2017-07, announcing that effective immediately, the reduction in FHA's Mortgage Insurance Premium ("MIP") that was announced in Mortgagee Letter 2017-01, has been suspended indefinitely. FHA will issue a subsequent Mortgagee Letter if this policy changes.
FHA stated that it is committed to ensuring its mortgage insurance programs remain viable and effective in the long term for all parties involved, particularly the taxpayers. FHA stated further that more analysis and research are required to assess future MIP adjustments while also considering potential market conditions in an ever-changing global economy that could impact its efforts.
Mortgagee Letters 2017-07 and 2017-01 are available at:
https://portal.hud.gov/hudportal/HUD?src=/program_offices/administration/hudclips/letters/mortgagee.