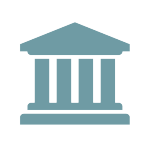 FHA Publishes Proposed New Loan-Level Certifications
On October 25, 2019, FHA published proposed revisions to FHA's loan-level certifications contained in Form HUD-92900-A, Addendum to Uniform Residential Loan Application. Public comments are due no later than December 24, 2019.
The proposed revisions to Form HUD-92900-A reflect feedback received by FHA on a proposed draft which was posted on FHA's Drafting Table earlier this year. FHA made significant revisions to the Form HUD-92900-A including incorporating materiality into the certifications as defined in FHA's Defect Taxonomy.
Among other items, FHA is seeking commentary on:
whether the proposed collected information is necessary and will be useful from a practical standpoint; and
how to minimize the burden of information collection on those who have to respond, such as by allowing submission of responses electronically.