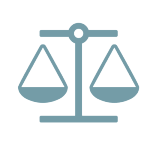 Eighth Circuit Affirms Verdict – Plaintiff Waived his TILA Claim
The U.S. Court of Appeals for the Eighth Circuit upheld a jury verdict for the defendant in connection with a lawsuit under the Truth in Lending Act ("TILA"), which alleged that the defendant failed to clearly and conspicuously disclose the annual percentage rate (APR) and finance charge in the Retail Installment and Security Contract ("Contract").
The lawsuit concerned the purchase of a vehicle from defendant, which included a trade-in protection (TIP) program.  Defendant prepared the Contract.  When plaintiff attempted to participate in the TIP program, he was denied coverage.  Plaintiff filed a pro se lawsuit against defendant in state court about the TIP program.
Plaintiff contacted an attorney, who declined to represent plaintiff on the TIP matter.  Instead, the attorney filed a lawsuit on plaintiff's behalf in federal court, arguing that defendant failed to clearly and conspicuously disclose the APR and finance charge, as required by TILA.
The TIP claim was presented to a mediator, who was aware of plaintiff's pending TILA claims.  Plaintiff did not, however, indicate he wanted to preserve his TILA claims when he settled the TIP claim.  The settlement agreement purported to resolve all of plaintiff's claims against defendant, and took place three months before defendant was served with the federal lawsuit.
Plaintiff's TILA claim proceeded to a jury trial where the jury found for defendant.    Following the verdict, plaintiff moved for judgment as a matter of law or, in the alternative, a new trial; but the district court denied the motion.
On appeal, plaintiff argued the district court erred in denying his motion for judgment as a matter of law, because "insufficient evidence exists for a reasonable jury to conclude: (1) the TILA disclosures on the Contract were clear and conspicuous, or (2) [plaintiff] previously waived his TILA claim during the mediation of his TIP claim."
The Eighth Circuit affirmed the district court on all points.  With regards to the motion for judgment as a matter of law, the Court of Appeals held that viewing the evidence in the light most favorable to the verdict, defendant produced sufficient evidence showing plaintiff agreed to settle all claims, including the TILA claim.  Consequently, the Court of Appeals upheld the district court's ruling without addressing the substance of the TILA claim.
The case is Smiley v. Gary Crossley Ford, Inc., and is available here.