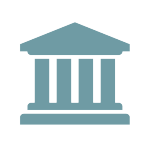 CFPB Releases New Small Entity Compliance Guide for 2016 Mortgage Servicing Final Rule
The CFPB has published an updated version of the Mortgage Servicing Small Entity Compliance Guide on its mortgage servicing webpage. The new guide reflects the amendments made to the mortgage servicing provisions in Regulation X and Regulation Z by the final rule that was published in August 2016.
The majority of the new rule will take effect October 19, 2017. However, the provisions regarding periodic statements in the event of bankruptcy and successors in interest will take effect on April 19, 2018.
The final rule's new measures impact numerous topics in the new guide, including, among others: (1) small servicers; (2) successors in interest; (3) periodic statements; (4) force-placed insurance; (5) early intervention; (6) the definition of delinquency; and (7) loss mitigation.
In addition to the new guide, the previous version of the guide will remain on the CFPB's website until all of the new provisions of the 2016 Mortgage Servicing Rules become effective.
The new guide is available here: http://www.consumerfinance.gov/policy-compliance/guidance/implementation-guidance/mortserv/?utm_source=GovDelivery&utm_campaign=RegImp&utm_medium=email&utm_term=120116_z1.