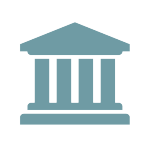 CFPB Releases Guides on TRID Disclosures for Construction Loans
The CFPB recently released two guides addressing the disclosures required for construction-only and construction-to-permanent loans under the TILA-RESPA Integrated Disclosure (TRID) Rule. The Combined Guide and the Separate Guide review how to provide certain disclosures on the TRID forms for such loans.
Under the TRID Rule, a creditor may treat a multiple-advance construction-to-permanent loan: (i) as one combined transaction, providing one combined loan estimate (LE) and one combined closing disclosure (CD) for both phases of the loan; or (ii) as two or more separate transactions, providing two or more LEs and two or more CDs for each phase of the loan.
According to the CFPB, the guides provide examples based on the common questions received by the CFPB and are not a complete review of the TRID Rule. The guides include references to the TRID Rule, official commentary, and Appendix D to Regulation Z. The guides also include a list of additional resources, such as the TILA-RESPA Small Entity Compliance Guide, the TILA-RESPA Guide to Forms, and other implementation support materials.