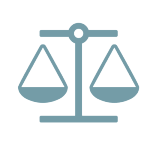 8th Circuit: Loan Repurchase Obligation Ended with Foreclosure
In a loan repurchase suit brought by a loan purchaser against a loan seller, the U.S. Court of Appeals for the Eighth Circuit recently held that the seller was not required to repurchase loans that had been foreclosed upon because nothing existed of those loans following foreclosure. As to the loans that did not go through foreclosure, the court found that the seller had breached its contractual representations and warranties as to the quality of the loans sold, and had a duty to repurchase them.
The purchaser alleged that twelve of the loans it purchased were defective under the terms of the parties' contract. That contract gave the purchaser "sole and exclusive discretion" to identify loan defects at any time, supported by a "cure-or-repurchase" provision that required defendant to correct or cure loan defects within the time prescribed by the purchaser, to "its complete satisfaction." That relief could be obtained by repurchase of a defective loan or by other remedies including indemnification and/or refund of a portion of the loan purchase price.
Six of the twelve loans were foreclosed upon and six were not. The court found that the plaintiff failed to explain what defendants were supposed to repurchase of the foreclosed-upon loans, noting that, without evidence of what became of those loans following foreclosure, it was "left guessing" about whether the defendant breached the contract by failing to repurchase them. The court also critiqued the plaintiff's argument that it was entitled to damages whether the loans continued to exist after foreclosure or not, since the plaintiff was relying on the repurchase provisions of the agreement.
The court found, however, that the defendant was liable to repurchase the non-foreclosed-upon loans despite the defendant's argument that the plaintiff did not specify a repurchase price and delayed its demand for repurchase. The plaintiff was not required to state a repurchase price as a condition precedent to defendant's performance, nor were there time limits imposed upon the plaintiff to make its demand under the terms of the agreement.
One judge on the panel dissented in part, taking issue with the court's approach to the foreclosed loans. That judge noted that the parties' agreement gave the plaintiff "unfettered discretion" to obligate defendant to repurchase a defective loan, and opined that the loans were not "liquidated" by foreclosure. The dissenting judge reasoned that since outstanding loan debt can survive foreclosure, with the borrower still being liable for any deficiency, the underlying promissory note would not necessarily be extinguished by the foreclosure.