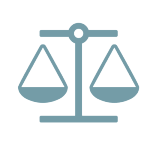 Sixth Circuit Rejects Robo-Signing Challenge to Foreclosure Action
The U.S. Court of Appeals for the Sixth Circuit disagreed with a Michigan borrower's challenge to his foreclosure based on a robo-signed assignment of his mortgage.  The Court also held that a state court's preliminary injunction against the mortgagee did not prevent removal to federal court, where summary judgment was entered in favor of the mortgagee.
Wells Fargo, which had been sending monthly mortgage statements to the borrower, initiated foreclosure proceedings after the borrower defaulted on mortgage payments.
To prevent foreclosure, the borrower filed a state court lawsuit disputing the validity of the assignment of his mortgage from WaMu to Wells Fargo.  He claimed signatures on the assignment were forged by "robo-signers," invalidating Wells Fargo's ability to foreclose under Michigan law.
In his suit to prevent foreclosure, the borrower claimed, inter alia, that Wells violated Michigan's non-judicial foreclosure-by-advertisement statute (Mich. Comp. Laws § 600.3204), because the robo-signing of the mortgage assignment from WaMu to Wells did not create a valid assignment of ownership rights to the mortgage.  Without a valid assignment, 600.234 would prevent foreclosure by advertisement.
To prevail in a suit based on violation of this statute, a mortgagee-defendant's failure to comply with 600.234 must result in some prejudice to the borrower-plaintiff.  The borrower here argued that the prejudice to him was in the form of "fear" of being subject to double liability for the mortgage as a result of the alleged invalid assignment.  However, he also acknowledged:  1) that WaMu filed for bankruptcy in 2008, extinguishing it as a "corporate person" that could pursue him for liability for the mortgage; and 2) both before and after the assignment of the mortgage, Wells Fargo serviced the loan and provided him with monthly mortgage statements.  Finding that the borrower failed to demonstrate any prejudice was caused by the robo-signing of the mortgage assignment, the Sixth Circuit agreed with the grant of summary judgment.
At the state court level, the borrower had been granted a temporary restraining order and a hearing on his request for a preliminary injunction.  Wells did not appear at the hearing, and an injunction was issued.  Subsequently, the borrower requested a default judgment against Wells but it was never actually entered before Wells removed the case to federal court.  The COA found that because the state court never entered the default judgment, there was no judgment that needed to be set aside to clear the path for the federal district court to grant summary judgment.
Weiner Brodsky Kider represents mortgage servicers in state and federal courts throughout the United States.