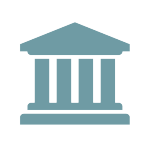 Six Individuals Indicted in Rhode Island Mortgage Fraud, Bank Fraud and Identity Theft Scheme
On December 10, 2015, a 22-count federal grand jury indictment was unsealed in the U.S. District Court in Providence, Rhode Island charging a real estate agent, two mortgage loan originators, a loan processor, a real estate investor, and a real estate attorney in an alleged scheme involving mortgage fraud, bank fraud, and identify theft.
According to the indictment, the defendants operated the alleged scheme from 2007 to at least 2013. The indictment alleges that the defendants committed bank fraud in connection with the purchase, sale, and mortgage financing of residential real estate by defrauding certain financial institutions. The defendants allegedly executed the scheme by purchasing and owning numerous residential real estate properties individually and in the names of family members and others under their control. The conspirators then allegedly assisted these buyers in obtaining fraudulent mortgage loans (including FHA loans). The defendants allegedly inflated the purchase price of the properties to obtain a larger loan, failed to collect down payments, misrepresented the income and assets of the borrowers, and created false supporting documents. The defendants also allegedly created false documents (including false HUD-1 forms) and fraudulent property deeds.
The defendants allegedly concealed their involvement in the scheme by doing business under the names of several different entities and individuals and using stolen identities.
Among the 22 counts in the indictment are conspiracy to commit bank fraud, bank fraud, wire fraud, false statements to HUD, and aggravated identity theft. The indictment was announced by HUD OIG, U.S. Secret Service, and the Superintendent of the Rhode Island State Police.
The Department of Justice's press release can be found at: http://www.justice.gov/usao-ri/pr/six-indicted-alleged-mortgage-fraud-bank-fraud-identity-theft-scheme.