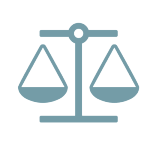 Quicken's Preemptive Suit against Government Dismissed Because HUD's Use of Sampling is Not a Final Agency Action
In Quicken Loans Inc. v. United States, Quicken alleged that HUD began investigating its purported violations of the False Claims Act in 2012, and used a methodology it had not previously used—loan sampling—to determine purported violations of FHA guidelines.  Quicken claimed HUD analyzed a "sample" of 116 loans as a pretext to demand settlement payments across 246,000 loans, and to demand a public statement of wrongdoing from Quicken.  Quicken refused the demands and, according to its complaint, knew the filing of a False Claims Act ("FCA") lawsuit was likely.
In April 2015, Quicken preemptively filed suit against HUD in Quicken's home court, the U.S. District Court for the Eastern District of Michigan.  Quicken alleged that HUD violated the Administrative Procedures Act ("APA") and the Due Process Clause of the U.S. Constitution by using its sampling methodology to determine loan compliance with FHA guidelines instead of using a loan-by-loan analysis, which had been HUD's historical method of determining compliance.  Less than a week later, HUD filed its suit against Quicken in the U.S. District Court for the District of Columbia, alleging violations of the FCA.  HUD's D.C. case was stayed pending the outcome of its motion to dismiss Quicken's Michigan case.
The Michigan Court granted HUD's motion to dismiss, holding that Quicken had not yet suffered a deprivation of any rights, and that it would have the full opportunity to defend itself in HUD's D.C. case.  The Michigan Court stated that HUD's use of a sampling methodology to determine loan defects did not qualify as "final agency action." The court explained that the use of sampling would not result in any legally binding determinations by HUD, or create any legal consequences for Quicken.  Because there was no "final" agency action, the Michigan Court had no jurisdiction to hear Quicken's case.  The Michigan Court also noted that, "[g]iven the procedural posture of this case, it certainly appears as though Quicken's complaint was filed for the purpose of acquiring a favorable forum[.]" This consideration weighed in favor of dismissal.
Although Quicken's case against HUD in Michigan was dismissed, HUD's case remains pending against Quicken in D.C.
Weiner Brodsky Kider regularly represents mortgage lenders and servicers throughout the United States against alleged violations of federal and state laws.