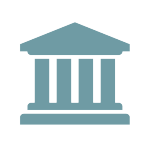 HUD Announces Charges Against Home Loan Modification Companies Targeting Hispanic Homeowners
On January 12, 2016, HUD announced that it had issued a Charge of Discrimination against three California-based loan modification companies and their nine respective agents ("Respondents"). HUD alleges that the Respondents violated the Fair Housing Act by targeting Hispanic homeowners ("Complainants") for illegal or unfair loan audit and loan modification assistance because of national origin. The Complainants were Hispanic, foreign-born, Spanish-speaking homeowners with limited English proficiency, along with their spouses and minor children.
HUD alleges that the loan modification companies represented in their marketing that they could reduce the principal, interest, and monthly payments on the borrowers' home loans. According to HUD's allegations, the loan modification companies also made false representations to convince distressed borrowers to use their forensic home loan audit services.
The Complainants received solicitation letters from the Respondents that contained many false statements, including that their lender was being investigated for fraudulent mortgage practices, and that failure to respond could affect their legal rights. The Complainants paid thousands of dollars to the Respondents, who either failed to provide these services or provided services that had little to no value. Furthermore, the Respondents instructed the Complainants to stop making mortgage payments and corresponding with their banks. The Complainants ultimately lost their properties to foreclosure.
While the Respondents conducted most of their marketing in Spanish, their contracts and other operative documents were predominantly in English. Even though the Respondents corresponded with the Complainants in Spanish, the Complainants were required to sign English language documents that the Respondents knew the Complainants could not read. The Respondents also made false representations that certain documents had been translated.
HUD seeks to enjoin the Respondents from further discrimination, damages caused by the Respondents' discriminatory conduct, and civil penalties of $16,000 against each Respondent for each violation.