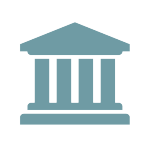 FTC Issues Guidance on Native Advertising
On December 22, 2015, the FTC issued two pieces of guidance on how it will interpret consumer protection principles in the context of certain advertisements. This guidance is focused on "native" ads that resemble the media in which they are disseminated and may deceive the reader into viewing them.
First, the FTC released its "Enforcement Policy Statement on Deceptively Formatted Advertisements" which discusses how the FTC will determine whether an ad format is deceptive in violation of the FTC Act. The statement explains that an ad's format is deceptive if it materially misleads consumers about the ad's commercial nature, such as through indications that it comes from a party other than the sponsoring advertiser.
The FTC released a second document called "Native Advertising: A Guide for Business" which is designed to simplify the Enforcement Policy statement and assist companies in understanding and complying with the policy. This guide provides detailed rules and examples on how one can conform its ads to the policy.
The Policy Statement is available at: https://www.ftc.gov/system/files/documents/public_statements/896923/151222deceptiveenforcement.pdf.
The Guide is available at: https://www.ftc.gov/tips-advice/business-center/guidance/native-advertising-guide-businesses.