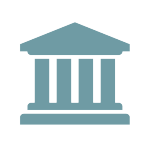 FTC Issues Final Rule Amending Telemarketing Sales Rule
The FTC recently issued amendments to the Telemarketing Sales Rule (found at 16 CFR Part 310), in efforts to protect consumers from deceptive or abusive practices in telemarketing.  Most of the amendments will become effective on February 12, 2016, except for a few provisions which will become effective on June 13, 2016 (including the added prohibitions against use of remotely created payment orders, cash-to-cash money transfers, and cash reload mechanisms in telemarketing transactions).
These changes include the following items, among others:
Remotely created payments orders may not be used in telemarketing transactions.

"Remotely Created Payment Order" will be defined as any payment instruction or order drawn on a person's account that is created by the payee or the payee's agent and deposited into or cleared through the check clearing system. The term specifically includes remotely created checks, but does not include a payment order cleared through an ACH Network or subject to TILA and Regulation Z.

Cash-to-cash money transfers and cash reload mechanisms may not be used in telemarketing transactions.

"Cash-to-Cash Money Transfer" will be defined as the electronic transfer of the value of cash received from one person to another person in a different location that is sent by a money transfer provider and received in the form of cash. This term includes a remittance transfer (as defined in the Electronic Fund Transfer Act) that is a cash-to-cash transaction, but does not include, among other things, a transaction that is subject to TILA.
"Cash Reload Mechanism" will be defined as a device, authorization code, personal identification number, or other security measure that makes it possible for a person to convert cash into an electronic form that can be used to add funds to a general-use prepaid card or an account with a payment intermediary. Such a mechanism is not itself a general-use prepaid debit card or a swipe reload process or similar method in which funds are added directly onto a person's own general-use prepaid card or account with a payment intermediary.

The ban on advance fees on recovery services will be expanded to include recovery of losses incurred in prior telemarketing and non-telemarketing transactions.
Examples of what constitutes denying or interfering with a person's right to be placed on a do-not-call list.
The final rule can be found at: https://www.gpo.gov/fdsys/pkg/FR-2015-12-14/pdf/2015-30761.pdf.