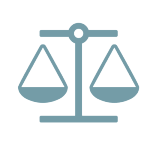 Franklin American Mortgage Company Reaches $70 Million Settlement to Resolve Claims Arising from FHA Mortgage Origination and Underwriting Practices
Franklin American Mortgage Company (Franklin American) reached agreement with the U.S. Department of Justice (DOJ), acting on behalf of the U.S. Department of Housing and Urban Development (HUD), to pay $70 million to settle allegations that it falsely certified compliance with certain requirements for Federal Housing Administration (FHA) insured loans.  The settlement echoes HUD's continued efforts to investigate participants in the FHA mortgage insurance program under the False Claims Act.
The DOJ investigated Franklin American's FHA certifications as a Direct Endorsement (DE) lender, specifically the lender's origination, underwriting, and quality control programs, and its compliance with self-reporting requirements.  As part of the settlement, Franklin American endorsed a statement of facts, admitting that between January 1, 2006, and December 31, 2012, it certified for FHA insurance certain loans that failed to meet HUD requirements and, therefore, were ineligible for FHA insurance under the DE program.
According to the settlement, from 2006 through 2010, Franklin American's FHA loan production grew substantially, exceeding the production capacity of its underwriting staff.  To meet greater demand, the lender set high daily quotas for underwriters – in some instances, two and three times the standard industry rate – and incentivized the processing of loan applications by offering bonuses to underwriters based in part on the number of loan files reviewed.  Franklin American also relied on "junior underwriters" to perform many fundamental underwriting tasks, a practice which was later found to result in the origination of loans with errors or deficiencies.
The lender's quality control and self-reporting practices during the subject time period were also deemed deficient.  Internal and third-party audits between 2008 and 2010 determined that a substantial percentage – in some instances as high as 30 percent – of the loans underwritten by Franklin American contained serious deficiencies.  Though these deficiencies were noted in quality control reports and, in some instances, reported to senior management, Franklin American did not self-report a single loan to HUD until 2009, and performed minimal reporting thereafter.
Weiner Brodsky Kider PC regularly represents mortgage lenders and servicers throughout the United States against alleged violations of federal and state laws, including the False Claims Act.