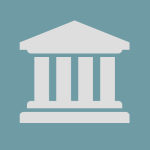 Enhancements Made to Nationwide Mortgage Licensing System
On January 13, 2016, Release Notes were issued by The State Regulatory Registry summarizing certain system changes included in NMLS Release 2016.1, which implements several new enhancements to the Nationwide Mortgage Licensing System ("NMLS").  These enhancements include the following:  1) implementation of Phase I of Electronic Surety Bond Tracking; 2) updates to Mortgage Call Reports ("MCR"s); and 3) the ability for the Consumer Financial Protection Bureau ("CFPB") to upload regulatory actions in the NMLS.  NMLS Release 2016.1 was released on January 25, 2016.
The first of these enhancements is the Electronic Surety Bond Tracking program, which will allow licensees to work with surety companies online through the NMLS to have surety bonds issued and maintained electronically.  Under Phase I, surety companies and surety bond producers will be able to begin requesting accounts through the NMLS and establish business associations.  The association between the surety company and the surety bond producer will serve as an electronic representation of the paper power of attorney, authorizing the surety bond producer to issue bonds on behalf of the surety company.  Phase II of the Electronic Surety Bond Program, which is set to occur in July 2016, will implement bond issuance, tracking, and maintenance functionalities.
Next, a new enhancement to NMLS will allow users to print the most recent MCR from the Composite View in the NMLS in one action.  The report can be printed in a standard view or as a red line.  Additional enhancements to the MCRs are set for release April 1, 2016.  These future enhancements will include the following:  1) the ability to upload a CSV file to certain sections of the MCR; 2) the addition of a "Delete All" button so that all fields can be cleared prior to uploading CSV files; and 3) the addition of certain new fields.
Finally, NMLS Release 2016.1 will also allow the CFPB to upload regulatory actions against entities or individuals in the NMLS.  Additional federal agencies may eventually be allowed to upload regulatory actions as well.
NMLS Release 2016.1 also includes a number of system maintenance updates to improve certain technical functionality issues.
The Release Notes for NMLS Release 2016.1 can be found at: http://mortgage.nationwidelicensingsystem.org/news/Release%20Notes/Release%20Notes%20for%20Release%202016%201.pdf.