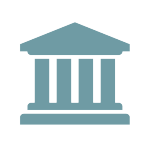 Department of Veterans Affairs Issues FAQ on QM Rule
On January 20, the Department of Veterans Affairs (VA) published Circular 26-16-03, which provides Frequently Asked Questions (FAQs) related to the Qualified Mortgage Interim Final Rule that became effective on May 9, 2014.  The VA Interim Final Rule defined a qualified mortgage (QM) for VA insured and guaranteed loans, designating all VA loans as QMs and all VA loans other than certain interest rate reduction refinance loans (IRRRLs) as safe harbor QMs.  Through the FAQs, the VA provides guidance on the application of the Interim Final Rule, with a particular focus on IRRRLs (i.e., streamlined refinance loans), which are entitled only to a rebuttable presumption QM status.
Notably, the FAQ clarifies the three requirements an IRRRL must meet in order to be considered a safe harbor QM.  Further, the FAQ states that for the purposes of the six-month seasoning requirements for an IRRRL, the date that begins the seasoning period is the date of the note that is being refinanced.  The FAQ also clarifies that the VA continues to exempt IRRRLs from income verification requirements so long as certain conditions are met under TILA.
The FAQ will be rescinded on January 1, 2017.
The FAQ Circular is available here: http://www.benefits.va.gov/homeloans/documents/circulars/26_16_3_exhibita.pdf.