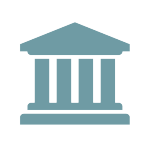 CFPB Targets Car Dealer's Faulty Reporting of Consumer Financial Information
On December 17, 2015, the CFPB entered a consent order with CarHop and Universal Acceptance Corporation for allegedly reporting incorrect information to consumer credit agencies in violation of the Fair Credit Reporting Act and the Consumer Financial Protection Act, resulting in a penalty exceeding $6.4 million.
CarHop and Universal operate numerous "buy here, pay here" stores in 15 states, which both sell cars and originate auto loans. CarHop serves primarily those with poor credit by offering them sub-prime loans and stating that it provides positive payment histories to credit reporting companies to help its customers build their credit. Universal furnishes consumer account information to credit reporting companies on CarHop's behalf.
The CFPB alleges that CarHop and Universal improperly reported false information to credit agencies on more than 84,000 accounts by, for example, not reporting information that would build good credit for its customers, inaccurately reporting that some vehicles had been repossessed, and incorrectly reporting that some customers who had returned their vehicles still owed money. The CFPB also alleged that Universal did not have reasonable written policies and procedures that would ensure that it accurately reported consumer information.
As a result, both CarHop and Universal will pay a $6,645,000 penalty in addition to being required to implement correctional procedures.
The consent order is available at: http://files.consumerfinance.gov/f/201512_cfpb_carhop-consent-order.pdf.