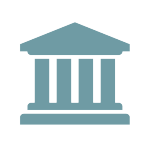 CFPB Takes Actions Against Two Online Lead Aggregators
On December 17, 2015, the CFPB announced that it had taken separate actions against two online lead aggregators that resold personal data to lenders and debt collectors. One action is a complaint that was filed in the U.S. District Court in California against an aggregator, T3Leads, and its owners. The second action is a consent order with an individual that owned a lead aggregator called Lead Publisher.
According to the complaint, T3Leads is a lead aggregator that purchases consumer information from lead generators that market payday and installment loans, then sells these leads to lenders and other lead purchasers. The complaint alleges that T3Leads engaged in unfair and abusive conduct in violation of the Consumer Financial Protection Act (CFPA). Specifically, the complaint alleges that T3Leads failed to vet or monitor its lead generators and lead purchasers, which exposed consumers to the risk of having their information purchased by illegal actors. The complaint also alleges that the lead generators used by T3Leads attracted consumers with misleading statements and took unreasonable advantage of consumers' lack of understanding of the material risks, costs, or conditions of the loan products for which they apply. The complaint seeks monetary relief, injunctive relief, and penalties.
According to the consent order against owner of Lead Publisher, the owner violated the CFPA by failing to vet the sources or buyers of its leads. Lead Publisher allegedly sold leads to fraudulent debt collectors that resulted in consumers being harassed and deceived into paying purported debts they did not owe. The owner is permanently banned from the financial products and online consumer leads industries, and is required to disgorge $21,151.
The CFPB's announcement, along with links to the complaint and consent order, can be found here: http://www.consumerfinance.gov/newsroom/cfpb-takes-action-against-lead-aggregators-for-online-trafficking-of-personal-information/.