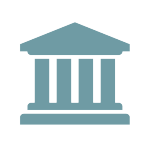 CFPB Takes Action Against Car Dealer for Undisclosed Finance Charges
On January 21, 2016, the CFPB entered a consent order with Herbies Auto Sales for allegedly abusive financing schemes. Herbies must pay $700,000 in restitution as a result.
Herbies is a subprime buy-here pay-here car dealer, which is one who both sells cars and originates the car loan. This consent order follows the CFPB's previous action against CarHop, demonstrating that the CFPB is currently quite active in the buy-here pay-here space.
The CFPB alleges that Herbies unlawfully advertised misleading interest rates because it failed to include other credit costs such as finance charges, a warranty that credit consumers were required to buy, a required GPS payment reminder device, as well as the additional cost credit consumers had to pay as a result of Herbies negotiating car prices only with cash customers but not credit customers. The CFPB alleged that these practices violated the finance charge requirements under TILA and constituted a deceptive act or practice under the CFPA.
In addition to remedial measures, the CFPB has ordered Herbies to pay $700,000 in restitution to consumers as well as imposed a $100,000 civil penalty, which will be suspended if restitution is paid.
The consent order is available at: http://files.consumerfinance.gov/f/201601_cfpb_consent-order_y-kings-corp-also-doing-business-as-herbies-auto-sales.pdf.