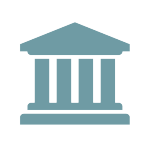 CFPB Responds to MBA Request for Clarity Regarding Know Before You Owe/TRID Rule
On December 29, 2015, CFPB Director Richard Cordray issued a letter responding to a letter from the Mortgage Bankers Association (MBA), in which the MBA identified significant remaining concerns in the implementation of the Know Before You Owe (KBYO)/TILA-RESPA Integrated Disclosure (TRID) Rule.  Among the items noted in his response, Director Cordray indicated that both the CFPB, other regulators, and the GSEs have publicly stated that they "are looking, in these early days, for good faith efforts to come into compliance."
The MBA's letter focused on the potentially negative impact on the markets and consumers resulting from remaining uncertainty due to variations in interpretations of the KBYO/TRID rule by lenders, investors, third party due diligence firms, and others in and affecting the marketplace.  The MBA proposed an interim solution to these concerns, but also requested that the CFPB assist with ongoing guidance to help ensure that all market participants have more consistent interpretations of the Rule.
In response, Director Cordray provided that the CFPB is committed to a continued dialogue with the MBA and its members and to dedication of significant CFPB resources to support industry's implementation of the Rule, including providing guidance to all market participants.  He further confirmed that, in its initial examinations, the CFPB will be sensitive to the industry's progress in implementing and complying with the Rule, focusing on whether companies have made good faith efforts to come into compliance with the Rule, and that these examinations for compliance in the first few months of the Rule's implementation will be "corrective and diagnostic, rather than punitive."  Moreover, he indicated that the CFPB works and continues to work with the FHFA, GSEs, and FHA toward ensuring that implementation of the Rule will not disrupt the secondary market, reiterating that these entities have indicated that they will not conduct routine post-purchase loan file reviews for technical compliance and do not intend to exercise contractual remedies for non-compliance with the Rule where a lender is making good faith efforts to comply.
Director Cordray then reminded about the cure provisions in the Rule, corrections permitted under TILA specifically, and liability limitations that remain in TILA which were not impacted by the Rule, stating that, in light of these provisions, the CFPB believes that "the risk of private liability to investors is negligible for good-faith formatting errors and the like" and that investors rejecting the loans based on formatting or other "minor" errors would be doing so for reasons unrelated to the potential liability associated with the KBYO/TRID mortgage disclosures.  He stated that these investor decisions may be "overreaction" to the Rule's initial implementation, which concerns "will dissipate as the industry gains experience with closings, loan purchases, and examinations."
A copy of the MBA's letter can be found at: http://mba.informz.net/MBA/data/images/ltr%20to%20CFPB%20re%20TRID%20Cure%20Guidance.pdf.
A copy of the CFPB's response letter can be found at: http://mba.informz.net/MBA/data/images/CFPB%20reponse%20to%20MBA%20TRID%20letter.pdf.