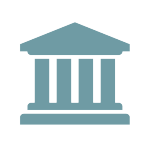 CFPB Makes Technical Corrections to TRID Rule
The CFPB issued a final rule to make technical corrections to the final TILA-RESPA Integrated Disclosure (TRID) rule.  These corrections became effective upon publication in the Federal Register on December 24, 2015.
According to the preamble to the rule that was published along with the corrections in the Federal Register, the issuance of the TRID rule in the Federal Register "resulted in several unintended deletions of existing regulatory text from Regulation Z and the Official Interpretations (i.e., commentary) in the Code of Federal Regulations (CFR) and, in one case, the omission of regulatory language in the TILA-RESPA Final Rule from the CFR."
In order to fix the CFR, the final rule republishes the deleted and omitted regulatory text in the Regulation Z and its commentary.  The final rule also amends the commentary to appendix D to Regulation Z to reinsert a paragraph that was originally included in the TRID rule published in the Federal Register but was inadvertently omitted from the commentary when it was codified in the CFR by the Government Printing Office.
The CFPB notes that no substantive changes have been made to the TRID rule as a result of the final rule.
The final rule containing the corrections to the TRID rule is located here:  https://www.gpo.gov/fdsys/pkg/FR-2015-12-24/pdf/2015-32463.pdf.