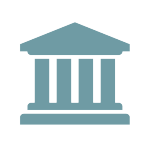 CFPB Issues Interpretive Rule on FCRA Preemption Provisions
The CFPB recently published an interpretive rule on the Fair Credit Reporting Act's (FCRA's) express preemption of state credit reporting laws. The rule, effective upon publication in the Federal Registrar, reads FCRA's preemption provisions narrowly to allow states to have substantial flexibility in promulgating consumer reporting laws.
The CFPB noted that FCRA's preemption provision states, with certain exceptions, that the FCRA "does not annul, alter, affect, or exempt any person subject to [the FCRA] from complying with the laws of any State with respect to the collection, distribution, or use of any information on consumers, or for the prevention or mitigation of identity theft, except to the extent that those laws are inconsistent with any provision of this subchapter, and then only to the extent of the inconsistency." The CFPB's rule specifically focuses on the interpretation of the FCRA preemption provisions contained in 15 U.S.C. 1681t(b)(1) and (5).
The rule reads Section 1681t(b)(1) as not preempting all state laws concerning the content of consumer reports. Instead, the rule reads that section as only preempting state "laws concerning the subject matter regulated under the specified FCRA sections, and whether or when information such as eviction information, rental arrears, or arrest records appears on a consumer report is not such a subject matter." Thus, for example, the rule reads Section 1681(b)(1) as permitting States to regulate the content of a credit report, such as what must be initially provided on a credit report.
The rule similarly reads 15 U.S.C. 1681t(b)(5) as only preempting state law with respect to the conduct required by the specific sections of the FCRA enumerated in that section. Thus, for example, the rule interprets the statute as allowing states to promulgate requirements concerning the language in which disclosures of information are provided, such as requirements to provide disclosures in languages other than English at the consumer's request.