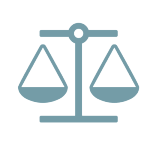 CFPB Enters into Consent Order with Alleged "Debt Collection Lawsuit Mill"
The Consumer Financial Protection Bureau (CFPB) recently settled its lawsuit against Frederick J. Hanna & Associates, P.C., over alleged "factory" style processing of hundreds of thousands of debt collection lawsuits through the use of deceptive court filings and faulty or unsubstantiated evidence.
The CFPB alleged that most of the debt collection work was performed by automated processes and non-attorney staff and that the attorneys effectively "rubber-stamped" the work without exercising any independent professional judgment of their own. Further, the CFPB alleged that documents supporting the lawsuits were often unsubstantiated, and affidavits were executed by individuals without personal knowledge.  According to the CFPB, these alleged practices violated the Fair Debt Collection Practices Act (FDCPA) and the Consumer Financial Protection Act of 2010 (CFPA) because an attorney signing off on debt collection letters produced mainly by non-attorney staff and automated processes was the equivalent of falsely representing to debtors that the communication was from an attorney under the FDCPA.
As part of the consent order, the firm denied any wrongdoing and agreed to pay $3.1 million in penalties. Further, the CFPB ordered three of the firm's clients to correct their debt collection practices and refund millions of dollars to consumers.