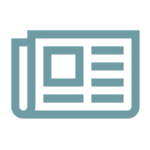 WBK Welcomes Former MBA Regulatory Counsel, Ken Markison, to the Firm
Weiner Brodsky Kider PC announced this week that Ken Markison has joined the firm as Of Counsel in its Regulatory Compliance Practice.
Ken has more than 40 years of experience in the housing and mortgage industry, including 32 years at the U.S. Department of Housing and Urban Development, and more than a decade at the Mortgage Bankers Association, where he served as Vice President and Regulatory Counsel.  In his work at HUD and the MBA, Ken has been instrumental in shaping the legal and regulatory landscape of the housing finance system.
During his tenure at HUD, Ken served as the Assistant General Counsel for Government Sponsored Enterprises/RESPA, and also represented HUD on the Oversight Board for the Resolution Trust Corporation staff.  Ken was one of the principal architects of the 2002 proposed RESPA Reform Rule and HUD's GSE rules.  While at MBA, Ken played a significant role in making the industry's voice heard on nearly all aspects of the Dodd-Frank Act and its implementation by the Bureau of Consumer Financial Protection.
"Ken is well-known for his tireless work for, and highly skilled representation of, the mortgage industry," said Mitch Kider, managing partner of Weiner Brodsky Kider.  "Ken's deep knowledge and industry experience will be a great asset to our clients, and we are excited to welcome Ken to our firm.  He will be an important part of our team, helping our clients navigate the ever-changing regulatory landscape."
"I'm excited for the opportunity to continue my work on behalf of the mortgage industry with Weiner Brodsky Kider.  I have known and respected the WBK attorneys and their work since my days at HUD, and I am eager to put the many synergies of the firm's strong regulatory practice and my own experience to good use for our clients," noted Markison.
Markison received both his bachelor's degree and his law degree with honors from the George Washington University in Washington, DC.
For more information, please contact Deanna Johnston by email at johnston@thewbkfirm.com, or by phone at (202) 628-2000.
Weiner Brodsky Kider PC has provided counsel to the financial services industry throughout the United States for more than three decades.  WBK's attorneys are sought out for their knowledge, experience and insight in representing clients before federal and state courts and agencies that regulate the financial services industry.  Whether it's a nationwide licensing project, critical compliance matters, or high-stakes litigation, clients rely on WBK to guide them through the intricacies of an ever-changing legal landscape.